THE BEST FOUNDATION ROUTINE FOR COMBINATION SKIN
Posted on March 13th, 2020 11:35 AM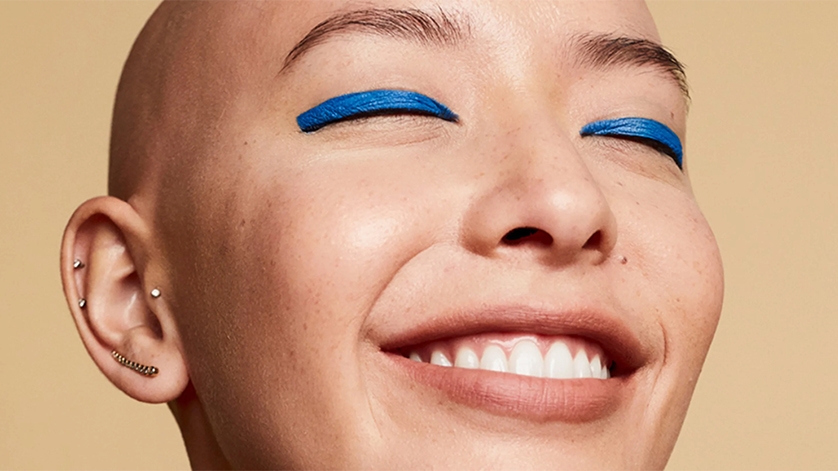 It's the ultimate balancing act; finding a foundation for combination skin that keeps dry patches hydrated, while ditching shine and oiliness. The struggle is *really* real, but getting a balanced, flawless base doesn't have to be tricky. Stick around for the easiest four-step primer, corrector, foundation and powder routine that'll get skin looking goals…


1. Primer
What You Need: A Primer with serious grip, so your makeup doesn't slide off oily patches. When skin feels out of balance, we love Fix and pro primer,which helps to mattify and add a dose of blurring brightness. Yasss.
On Dry Areas: Use the lightest touch of primer on drier areas of skin, like the cheeks. While this pore-perfecting base adds a hint of glow, you don't want to make parched patches overly-matte.
On Oily Areas: Here's where your primer really gets skin on point. After smoothing it all over, use your index finger to press on a little extra in places where you get the most shine. See ya, oily t-zone
2. Colour Corrector
What You Need: As if you needed more drama, combination skin is prone to looking blotchy and uneven. Makes sense when you think about the two different dilemmas you're dealing with: desert dryness and so. much. shine. Ready to get even? Your new BFF which holds three Colour correctors to give you all the flawless feels.
On Dry Areas: Treat the dullness that goes hand-in-hand with dry skin by dotting the lavender corrector over less-than-lit skin. Meanwhile, peach will brighten tired under-eyes in a flash.
On Oily Areas: Breakouts are common in oily patches. Next time a blemish shows up uninvited, use the green corrector to block out redness instantly. Press the pigment directly on top of the spot, then use your finger to soften and blend the edge.


3. Foundation
What You Need: A Foundation that's dewy, but not too dewy. Try Match Perfect Foundation ,which gives just the right level of glow, while soft-focus powders help to blur away shine and reduce the appearance of imperfections. It's also infused with Smart Tone Technology, which creates the perfect colour synergy between skin and makeup, matching 99% of UK skin tones.
On Dry Areas: Keep coverage light by bouncing your base on with a damp blending sponge. This sheers out the formula and ups the smooth application over tight or flaky patches of skin.
On Oily Areas: Because your fingers can end up transferring more oil onto your skin, it's best to use a clean, dry buffing brush to apply foundation to a shiny t-zone. Bonus: The Match Perfection formula is totally buildable, so you can add a little extra wherever the midday shine usually kicks in.
4. Powder
What You Need: Two face powders – one to kill shine and another to throw some major glow. Try cult-classic mattifier, to hit delete on oil, for luminosity where you need it the most.
On Dry Areas: We've already figured out that dry areas are on the outer parts of your face and your cheekbones, so 'frame' your features with a large fluffy brush and the Radiance Brick. Sweeping this glow-getter around the edges of your face shape creates the most flattering halo effect.
On Oily Areas: This is where Stay Matte comes in. Using a small, fluffy brush, target oily areas, like the centre of your forehead and your nose, to get shiny skin looking matte but never flat. And, you're done